Performance Management - from success to excellence
Actively shaping the new reality is one of the central management tasks in a "post-COVID" world. Measures to increase profits must not be postponed until the crisis; investments in reorientation must already be made in good times. Only those who constantly review their business model can survive in competition. Performance management is therefore a constant necessity and not an end in itself.
Our performance management programme covers all areas of the company: from strategy to intensification of market development, from cost-adequate value creation to securing financing. We help our clients to generate growth and achieve substantial savings across all areas by pushing value-added areas, optimising calculations, streamlining processes and, last but not least, reducing costs.
In doing so, we introduce metrics that help you reliably prove and document the evidence of your implementation successes. Thanks to our many years of experience, we know the key levers and provide active support in their implementation. This is how success becomes excellence.
Intensification of market development
Sales activation
Even innovative medium-sized companies are confronted with increasing predatory competition with ever more comparable products and services. Sales strategy and organization are becoming important success factors. Omni-channel approaches, the introduction of CRM systems or the reduction of overhead costs are just some of the issues that need to be considered in order to increase sales productivity. In doing so, we address typical questions: How high is the market utilization in the individual areas? Does the mix between field sales, sales partners and digital channels fit? Which functions are assigned to key account management? How do product management and order center interact with sales? We offer proven analytical tools and industry benchmarks to build the basis for a sustainable strategy and support you in its implementation.
Optimising the product range
Experience shows that in the medium-sized capital goods industry, more than a quarter of the products and services are in deficit below full cost. This is due not only to a lack of transparency in costing, but also to overly complex designs and processes. In the project business, the causes can often be traced back to weak project management. The starting point of our work is the analysis of the service portfolio in terms of turnover, contribution margins and order structures. Benchmarks with competitor products and customer feedback allow an assessment of marketability. Typical starting points are optimal pricing, value-based optimization, cost-efficient processes or delisting.
Service strategy
Despite known problems - the potentials in service often remain unused. For example, in the mechanical and plant engineering sector, the average service ratio is around 17%, while best-practice companies achieve over 30% for repairs, spare parts, retrofitting, operation and increasingly IT-based services. Establishing a powerful service organization ("Service 4.0") is one of the most profitable measures of our performance management program.
Pricing
Pricing represents one of the most powerful levers to increase contribution margins and drive sales. We offer a range of consulting services tailored to SMEs, including a review of costing schemes, pricing and conditions systems and underlying processes. With our in-depth industry knowledge, we help you develop and consistently enforce marketable pricing structures in different product segments and distribution channels.
Cost-adequate value creation
Reducing material costs
In times of constantly rising raw material prices, the reduction of material costs is becoming more and more important. Direct material costs represent the largest share of costs in the manufacturing industry and thus constitute an important lever. Approaches include consistent best-cost sourcing, bundling of product groups and suppliers and a readjustment of delivery conditions. Material efficiency can also be improved by reducing waste and optimizing value analysis. Often, medium-sized companies do not have enough capacity to uncover further savings opportunities beyond their day-to-day business. We have many years of practical experience and proven tools to ensure sustainable savings in material costs.
Reducing workforce costs
Confronted with increasing market volatility and uncertainty, companies need to create the ability to respond flexibly to fluctuations in workload. Fierce competition, especially from China, is forcing small and medium-sized enterprises to make significant productivity leaps and use best-cost options. Structural measures such as outsourcing parts of operations, reducing overheads or the digitalization of processes can achieve sustainable savings, usually flanked by state or collectively agreed flexibility instruments (e.g. short-time work, TV Besch). We have many years of experience in drawing up social plans, negotiating with employee representatives and concluding collective restructuring agreements. In close cooperation with lawyers specializing in labour law, we use transfer companies or actively implement voluntary programs.
Reduction of miscellaneous operating costs
Even if the potentials in material costs usually lay behind other cost types, it is worth taking a critical look at them. With hard cost controlling, quick effects can usually be realized, which are rounded off by regular re-tendering and renegotiation. Structural measures within the framework of outsourcing or shared service centres require strategic preliminary considerations but can lead to significant savings.
Operational excellence
Following best practice solutions, we scrutinize your existing processes and help you to improve them. Our focus is on optimizing organizational structures, evaluating locations and changing the depth of value creation. In doing so, we use a proven set of tools (e.g., functional analyses, make-or-buy analyses, 5S, value stream analyses). In the areas of operations and supply chain management, we have many years of practical experience and can thus - also in an interim capacity - quickly and effectively raise potential.
­​​​​​​Introducing of planning and key figure systems
In order to sustainably increase the earning power in a company, selected strategies must not only be planned and implemented, but their compliance must also be consistently monitored. We support you in developing, visualizing and structuring an integrated planning system using the LucaNet software. All production and financing relationships are mapped at company level and consolidated. Scenarios can be modelled flexibly and interactively. You receive a target-oriented basis for decision-making, accelerated decision-making processes and high planning quality. We also have extensive expertise in the development of operational key figure systems - here we use leading data intelligence systems such as PowerBI or Tableau and adapt them to individual customer requirements.
Reduction of working capital
When the company is in crisis, stabilizing and improving the liquidity situation is a top priority. But liquidity bottlenecks can also build up during growth phases. In order to release liquid funds for investments from assets in the short term, effective working capital management is unavoidable. Within the framework of working capital management, major weaknesses along the entire value chain can be identified and eliminated by means of immediate measures. Significant optimization potentials arise primarily in the warehouse and intermediate storage structures, throughput times, dispositions, minimum inventories, the layout as well as in the accounts receivable and accounts payable range. In addition, we are introducing lean principles such as Kanban (changeover from push to pull organization).
Raising capital
Should additional capital be required as part of a restructuring or performance management program, our "Corporate Finance/M&A" team of experts has an efficient network of national and international financing partners at its disposal.
Digitalization
Are my services still relevant today and in the future? Which competitors are already in the market with competing offers or are entering into direct competition with new, disruptive business models? Which technologies will change my business? With the help of our digitalization check, we assess the impact on the industry, the range of services and the value creation of our clients. We take into account existing technical and organizational requirements and compare them with best practice approaches. From this, we develop a roadmap with concrete action plans for sustainable competitive advantages in the digital future.
Strategy development
Strategy is not an end in itself, but must lead to measurable effects in market position, earnings and cash flow. Investments in growth should be prioritized and clearly quantifiable. Innovation, differentiation and cost leadership are classic starting points that only work if they are successfully translated into superior processes. As part of our strategy audit, we take an in-depth look at the future issues in your industry and identify growth options for your company. Based on the available resources, we jointly develop a clear roadmap for business areas, regions and functions.
New businesses
If the limits of growth in the existing business have been reached or the existing core business is threatened by disruptive tendencies, the question of building new businesses arises at the latest. In SME practice, a resource-based approach has proven successful, which puts the financial capabilities and the culture of the company in the foreground. Examples of this are diversification from the production of envelopes to light packaging or fuel filters to water technology. bachert&partner has many years of practical experience in the focus sectors and methods for the systematic generation of business ideas.
Only measurable and sustainable balance sheet effects count
Only results that are visible in the P&L, assets and liquidity count. Our KPIs are clearly measurable and can be transferred to corporate controlling.
A structured approach with clear roles, goals and communication ensure high project efficiency. We use best practices and proven tools.
Sustainable effects require acceptance of the changes among the workforce. Cultural change is more important than additional regulations.
---
---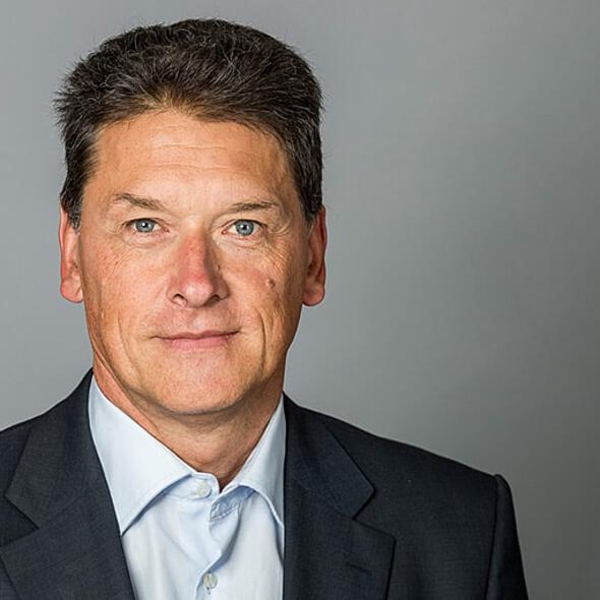 Hans-Ulrich Bachert
Geschäftsführer
Unternehmensberatung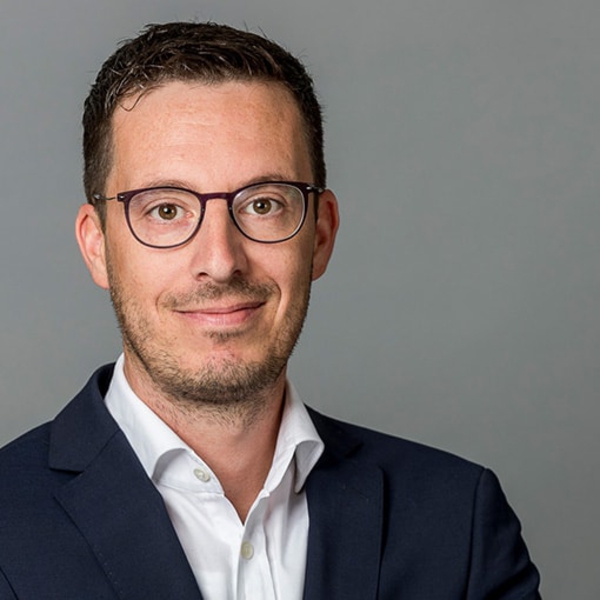 Tobias Spreitzer
Geschäftsführer Unternehmenskapital
Geschäftsführer Unternehmensberatung
---