References: award-winning successes
Here are some selected projects and successful clients, whom we would like to thank for the trust in us to tell their stories here.
European market leader for envelopes
A well-known envelope manufacturer produces 20 billion paper envelopes of all shapes and functions annually in 18 countries with more than 40 companies interacting in a complex holding structure. The owner-managed holding structure, with a history dating back to 1807, finds itself in a critical situation in early 2017. The company, with an annual sales volume of over 200 million euros, has invested heavily in acquisitions and is now stuck: internationally targeted growth is failing to materialize, integration of the acquisitions is slow and the markets are becoming more digital - the paper envelope is simply losing importance. The result: a persistent loss situation despite internal countermeasures and increasingly tight liquidity. The complex corporate structure with a large number of financing partners exacerbates the risk of impending insolvency. Action must be taken quickly.
Read more
---
Manufacturer and operator of recycling plants
With a turnover of more than € 230 million, the Eggersmann Group is one of the market leaders in the European recycling industry. The business comprises machinery and plant engineering, the operation of its own composting plants and various peripheral activities. Until 2016, the Group grew dynamically, among other things through a large number of acquisitions in Germany and abroad. The result: a high product diversity, spread over more than 30 individual companies and ten production sites with historically grown systems and processes. In 2017, there was a market-related drop in performance of almost 20% and a first-time loss situation. Selective, decentralized optimization approaches have not yet led to the desired success.
Read more
---
Conveyor technology for heavy loads
As a specialist for moving, transporting and storing heavy goods, Vollert, a family-owned company with a long tradition and 300 employees, generates annual sales of around 90 million euros. The company enjoys a good reputation in the region around its headquarters in Weinsberg as well as with customers all over the world. Triggered by an unregulated succession, the manufacturer found itself in difficult waters. The negative factors were exacerbated by a rigid functional organization, productivity deficits and an outdated ERP environment.
Read more
---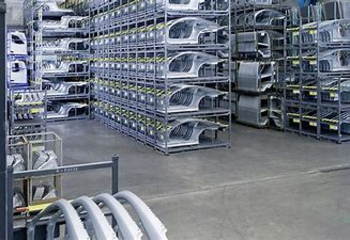 Supplier of forming and bodywork technology
This long-established company based in Baden-Württemberg, Germany, has 2,500 employees worldwide and generates sales of over €500 million with high-quality products and solutions in the automotive environment. The high-performance and innovative product range covers forming and bodywork technology as well as automation systems, machinery and toolmaking. As part of the realignment, sales and production companies were established in China, India and other European countries, process-oriented business units were introduced and investments were made in digitalization. The consequence: overcapacities in the German main plants, exacerbated by the COVID 19 pandemic occurring at the same time with temporary declines in the market.
Read more
---
Software for Autonomous Driving, Connectivity and Electromobility
CMORE Automotive GmbH is a partner of the automotive industry for future mobility worldwide and offers comprehensive engineering, data and platform solutions for autonomous driving, connectivity and electromobility.
The company's services range from vehicle prototyping and conducting test drives to software development and manual labeling to fully automated data annotation models using AI and programming self-learning algorithms.
Read more
---
System solutions made of sheet metal
The metal processor, which consists of two companies, generates consolidated annual sales of around 50 million euros with 250 employees. While the parent company in Upper Swabia specializes in complex machine cladding or control cabinets, the subsidiary based in the Rhine region is one of the technology leaders in the field of special cabins for maritime and mining applications. The roots of the owner-managed group of companies go back to 1846.
The subsidiary's high dependence on one main customer has led to an existential earnings crisis. In addition, the operating business has run into difficulties due to an unprofitable expansion of the product portfolio and the associated complexity.
The parent company is basically efficient, but a temporary drop in demand and a lack of sales efforts are leading to underutilization. In addition, the situation of the subsidiary is putting a strain on management and financial resources. The cross-guarantee system of the two companies, which is being formed in the course of the Group's refinancing, makes finding a solution even more difficult.
Read more
---
Development service provider in medical technology
Today, Seleon GmbH is one of the leading product development partners for medical technology companies in Class I and III. Founded in 1998 and with locations in Heilbronn and Dessau, the company specializes in the development of complex medical technology systems and supplies the entire range of services from the product idea through approval to series production according to international standards. Central areas of competence are in the respiratory and cardiology segments, with specialization in small series production of highly complex technologies. In addition, Seleon offers consulting services for all development-related regulatory issues, international approvals and company certifications. The company, which works for internationally active, well-known medium-sized companies and corporations, achieved sales of just under 20 million euros in 2018 with 100 employees.
Read more
---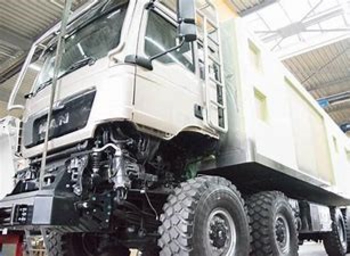 Restructuring of a special car body manufacturer
Hartmann Spezialkarosserien is a supplier of high-quality commercial vehicle conversions for cash-in-transit and motorhomes, among other things. With a turnover of €12 million, the company employed 140 people at its headquarters. Since the peak year, the company had experienced a 40% drop in sales without adjusting costs accordingly. Massive losses and an existential liquidity bottleneck were the result.
The shareholder of the company is a foundation - the injection of own funds was thus limited. bachert&partner was commissioned by the shareholder to compare the options for action with regard to an out-of-court and an insolvency-based solution.
Read more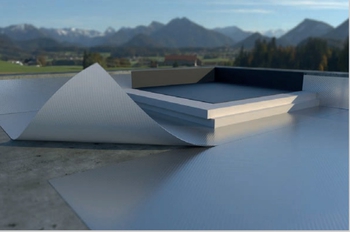 Renowned dealer in the construction industry back on the road to success
The Layer Group is an owner-managed family business that operates on the market as a manufacturer and distributor of (highly) breathable roofing membranes, facade membranes, vapor barriers, insulation materials, and wind- and airtight roofing accessories. As a fully integrated producer and supplier, it covers the entire value chain from production to international sales via its own distribution channels to B2B customers. The group achieved sales of around €30 million and employs 140 people at three locations in Germany. In 2015, growth is slowed down by the integration of a new production site: structural costs skyrocket while sales volume stagnates.
Read more